Infographic Pitch Deck Ebook Whitepaper Presentation
In the following video you would see a glimpse of our creative design services & work samples
We are a global Infographic Design Company with 10+ years of experience
Infographic style designing is our USP because infographic style designing is an evergreen style of designing. Our clients & their audience enjoy our infographic style Pitch Decks, Presentations, Ebooks, Whitepapers, Media Kits, Brochures a lot.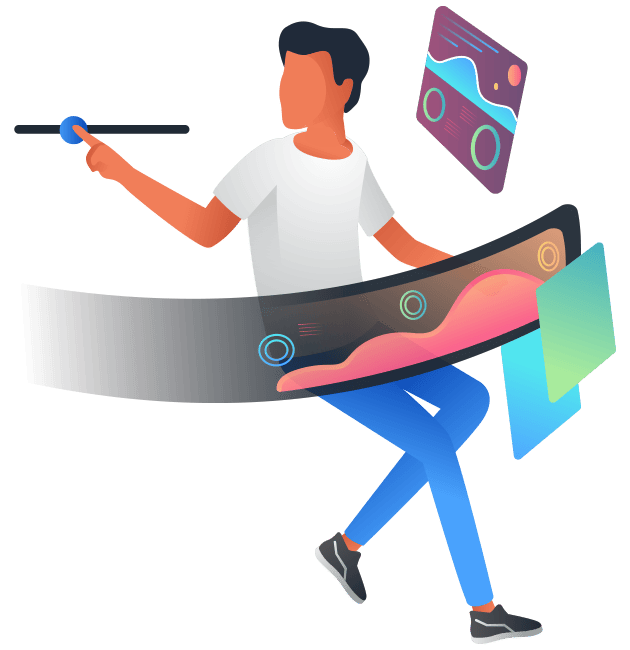 Bespoke Infographic Design Service
Experience of 3000+ Infographics
In last 10 years we have designed Infographics in all the niches, from technology, finance to education to fitness to real estate & everything in between
We design highly interactive infographics & animated gifographics
We take it one level ahead by designing animated Gifographics to grab more eyeballs. 
Custom Infographic Design
Web/Print ready infographic files - JPEG, PDF, PNG
Once the work is completed & approved by you, you get your full infographic pack, including fonts, ai file, png, jpg 
Unlimited Revisions
We do not limit the number of revisions, We make edits until you are satisfied.
Nail your Investor Pitch with our Killer Pitch Deck Design Service

We have successfully created over 300+ pitch decks to clients in every industry, from tech to finance to real estate to education and everything in between. Our designs have proven to impact the potential investors on both the intellectual and emotional sides by taking them on a visual tour into the future with your idea.
Professional and Creative eBook Design Service

We draw on 10+ years of editorial experience in writing and designing ebooks that are compatible with every major platform. we have catered to a wide range of clients in every industry from digital marketers for lead magnets, authors who are seeking to publish online, fitness/ nutrition guides in fitness niches, to newly formed companies looking to create brand awareness.
Keynote Presentations and Slideshare

People judge everything based on visual appearance. And it's backed up by many researchers, it is shown that 50% of the success of any presentation depends on the visuals of your slide. You better don't take chances with low-quality freelancers.
And we can take your presentation to a whole new level by incorporating Illustrations and Infographics to:
Sales Presentations

Corporate Presentations

Conference Presentations

Webinars Presentations

Online Presentations
Professional & Business class Whitepapers 

Our team of Designers and Copywriters help you communicate the most complex messaging of your brand to your leads and further convert them into recurring customers.
We have catered to major big companies in grabbing eye-balls and increasing their traction in every industry.
Want Proof? Check it out!
Customer Reviews On