All-in-One Social Media's journey started in 2010 with the idea of fixing two problems: to help entrepreneurs grow their business with social media, and to help military spouses who face big employment challenges.
Desiree Martinez, a graphic designer by trade, comes from a military family and experienced those employment challenges first-hand. She started with the idea of ​​creating a business that would empower her and other military spouses to work remotely no matter where they have been stationed or relocated. "I started teaching people how to use Facebook as a networking tool while doing some graphic design work. And one day someone was like, Desiree, you should do this as a business. I was like, no one's going to pay me to be on Facebook. And I literally eat my words every day!"
As a female-owned agency, All-in-One Social Media has been helping clients grow for 13 years, all while balancing the evolving world of social media.
When Desiree married a man in the Air Force, she faced the challenge of balancing her life as a military spouse, being a working mom, and building a profitable business with limited resources. Luckily, she attended a local networking event where she first learned about Design Pickle's subscription-based graphic design services, and that's when the idea for her business sprang to life.
Desiree launched her business by offering social media services, which by nature require constant creative assets, so naturally, Design Pickle was the perfect solution to help her get her business off the ground quickly, already positioned to scale from the get-go.
Design Pickle's subscription model has enabled All-in-One Social Media to meet client deadlines and grow her margins in a profitable way. This was a new concept in 2015, so signing up with Design Pickle was a big move, but Desiree was optimistic that within three months of launching, she would return a positive ROI with Design Pickle. "I signed up and I started a business. I sent an email to my network on our launch day, which was September 1, 2015. And quite literally, by the end of that week, I already covered my costs for the business." Now that's a fast return on investment!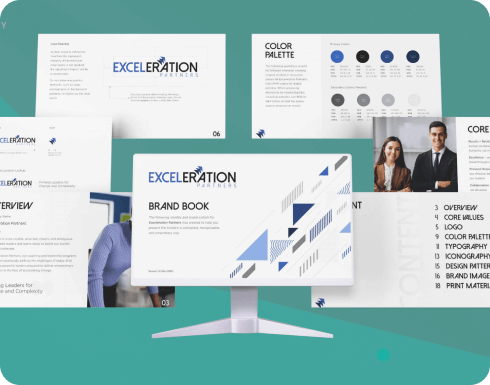 All-in-One Social Media has nurtured a thriving client base, and a team that relies on Design Pickle. The consistently great quality, affordable price, ease of use of the system, and smooth process make it a staple for her business six years running. "I think t he biggest benefit of Design Pickle is just knowing that I'm going to get quality designs. We send them work on a daily basis and the designers know what to deliver to us and we know what to expect from them."
Based on these high-quality results, they also have been able to expand their offering of services beyond social media graphics, now including ebooks for realtors, flyers, postcards, business cards, printing ads, YouTube Thumbnails, social media thumbnails, and more!