Did someone say Affordable Visual Marketing?
Welcome to Infobrandz, your one-stop agency for all your Designing & Visual Marketing needs. We're an enthusiastic Team of Designers, Research analysts, Writers, UI/UX Developers, Marketers, and Software Developers, who want to make Visual Marketing Affordable For Businesses Worldwide.
Get
Unlimited

Copywriting + Design Projects at a Flat & Fixed Monthly Fee!


Advanced Infographics



Booklets



Media Kits



Brochures



Landing Pages



Presentation Decks



Newsletters



Explainer Videos


Flyers/Posters



eBooks



Logo



Magazine/ Newspaper



Social Media Posts/ Ads



Promotional Material



Lead Magnets



Website
Vikas is a highly influential research analyst and strategic marketing consultant. He has worked globally across multiple industries deploying effective strategic marketing plans and methodologies.
Varshith is a corporate storyteller and a marketing consultant. He has worked globally across multiple industries. His core strengths are in Copywriting, Branding, and Pitch Deck consultation.
Project Manager &
Production Head
Prachi is responsible for the execution of projects from client acquisition to delivery.
Besides managing our internal teams, she helps our clients ensure their projects are delivered on time.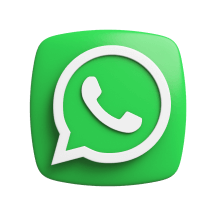 Join Our Exclusive Whatsapp Community!
We Are The Only Content Marketing Company In The World That Believes In Affordable Pricing To Clients Of All Budget. Because everyone deserves irresistible Visual Marketing!
You'll receive weekly emails, high-conviction marketing SMS, Thousands of our members love our emails for its accuracy!