We Offer Fundraising Advisory & Investment Research Services
Focused research services for investment managers, private equity and M&A firms.
– Industry and company analysis
– Competitive Benchmarking
– Economic Research & Analysis
– Pitchbook, IM, and PPM
– Equity Research
– M&A profiles
– Deals Analysis
Financial Analysis & Modelling
Financial analysis and analytics services for PE-VC, IB and M&A firms.
– DCF & Relative Valuation
– MIS Dashboards
– LBO, M&A Modeling
– Precedent Transactions Analysis
– Comparative Company Analysis
– Sensitivity Analysis
– Financial Due Diligence
Offering CFO & Financial Consulting services to startups & SMBs
– End-to-end Pitch deck Creation
– Market & Business Model Analysis
– Revenue Forecasting
– Operational Cash Flow Analysis
– Pro forma Financial Statements
– KPI Overview
– Business Valuation
We have generated over $100 Million of Equity in the last 3 Years

Infobrandz Vs Cypress Agritech
Our founder Vikas Agrawal's views on this industry on
Forbes and Entrepreneur
Our founder Vikas Agrawal's views on this industry on Forbes and Entrepreneur
Infobrandz is a leading fundraising advisory firm that works with startups across the globe. We craft investor-grade pitch deck, information memorandums, and financial models for startups.
Experienced Team
The team comprises experienced analysts from PE/VC, Investment Banking Background.
Robust Process
Proprietary analysis and valuation frameworks for diverse business models.

Business Storytellers
Persuasive storytelling bolstered by deep insights about business and market.
VC-like mindset
Thought process honed by years of working for PE/VC and investment managers.
Pitch Deck Consulting Process at
Our team learns the vision, value proposition, and business model through video meetings with the client. We acquire deep understanding, like a cofounder does, to form a strong foundation for building the investment case.
This phase involves the analysis of the business model, sector/industry landscape, competitive forces, value chain. Our team sifts through internal knowledge bank, research databases, and secondary sources to support the investment thesis.
Financial Plan Development
Leveraging our proprietary framework, the team develops a customized business plan. The financial model includes projections supported with data/assumptions that are formed in collaboration with the client.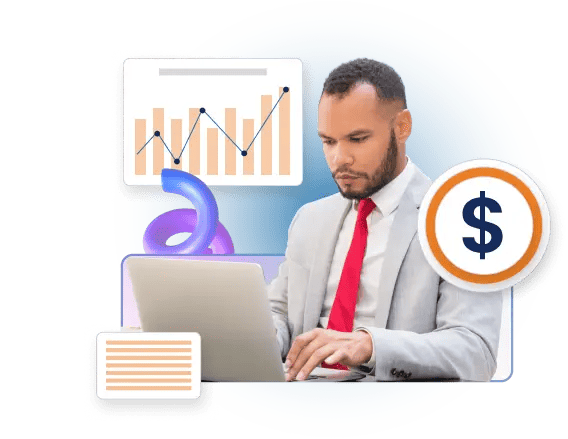 The final step is crafting a compelling story. Our team weaves the narrative by blending the favourable insights (from business, economic, and market factors).
Professional design marks the culmination of an intelligent pitch deck.
Let us help you to choose the best plan that suits your requirement and business model.
Book a 1:1 call with a Infobrandz Team member today!
Your design projects will be better and scaling faster, in no time.
[divilifeshortcode id="19674763″]
[divilifeshortcode id="19674764″]
[divilifeshortcode id="19674765″]
[divilifeshortcode id="19674766″]
[divilifeshortcode id="19674767″]
[divilifeshortcode id="19674768″]
[divilifeshortcode id="19674774″]
[divilifeshortcode id="19674769″]
[divilifeshortcode id="19674773″]
[divilifeshortcode id="19674772″]
[divilifeshortcode id="19674771″]
[divilifeshortcode id="19674770″]
Fill the details below and we will have your dream Pitch Deck ready for you.