This research on business positioning can help you understand how to position a brand with ease in 2023.
Having a strong brand to back up your business is the best way to persuade clients to buy your products and services. Your company's branding can plant your products in the minds of its customers and connect with them emotionally.
Branding achieves this by communicating your company's unique tone, personality, and objectives. With a strong brand, Your firm can have a one-of-a-kind market influence.
As a result, obtaining trustworthy information on how branding influences your company's performance can assist you in deciding on the appropriate brand positioning strategy that will engage your audience and help your firm flourish.
To assist you, we performed a rigorous customer survey to correctly understand how to position a brand and analyze how they react to companies with a fresh, modern, and innovative position and others with a more traditional, classic, and old-school position.
But before we go further,
What does it take to position a brand? What's Brand Positioning?
Several entrepreneurs are misguided regarding how to position a brand today and are unsure why the market revolves so much around it and why they should as well.
Put simply; brand positioning is all about how you position a brand in the eyes of clients. It is how a brand distinguishes itself from rivals, as well as how people recognize and engage with a brand. It is one of the most crucial parts of an effective brand strategy.
The problem with brand positioning is that it happens whether you plan it to or not. Your target customer always automatically categorizes companies in their minds, whether it's through price, tone, communication, packaging, store, or website design.
And this happens because it is what helps them determine whether your brand can address their underlying needs or not.
This is why most Dodge Ram truck owners aren't interested in a Porsche Taycan. Or why most consumers would never abandon their blue iPhone for an Android device and vice versa. These companies have successfully positioned their brands, and their brand took root in their customer's minds because they appealed to specific values that their audience cares about.
To avoid becoming a victim of automatic positioning, you must intentionally develop your brand elements or face the near-impossible and costly task of repositioning your brand from whatever negative association your clients have come to accept about your company.
Effective brand positioning is crucial for every startup or established business. It is why every business shouldn't only get it right but must also never stop working on it.
Now that you have a clear understanding regarding how you position a brand, let's return to the survey.
Position a brand: The Goal of This Study is that.
The truth is that success in brand positioning is dependent on how well you define your intended audience and how you specialize your content to align your brand and goods with their demands. Effective brand positioning only happens when your company's aims align with those of your customers.
The study seeks to identify the sorts of companies that various demographics are more likely to frequent, as well as some patterns that are guaranteed to wow them.
So, in order to achieve the objectives of this study, we questioned Americans if they preferred doing business with well-known, established companies or with new and innovative one.
But this study not only attempts to examine how different age demographics react to your brand position but also emphasizes the significance of developing a strong brand name and its supporting branding elements and how they can go a long way toward appealing to your client's wants and needs, improving the likelihood of your firm's success.
As previously said, success in brand positioning is success in how you position a brand in a scientific way where all future development is achievable.
What is the Significance of This Survey?
You should be aware that developing an appealing tone is one of the most challenging decisions you'll face while starting or expanding your business. To build a powerful brand tone, you must first understand your key demographic and your company's identity.
A captivating tone is critical to brand positioning. Your tone is the way you deliver your message and convey your brand to your clients. Every company must choose a suitable tone because it'll help promote their brand image and shape how customers perceive them.
The tone of your company starts with the brand name and affects every other part of your company. That's why it's critical to choose a name for your brand that matches the tone and demographic you're seeking to target.
And when it comes to obtaining a brand name for your company, you have three choices to pick from.
The first choice is to brainstorm name ideas, which are entirely dependent on your naming ability. The second option is to hire name experts to undertake the tough labor for your company. Finally, and perhaps the simplest of the three, is to rely on a good brand name generator to find exciting names for brands that will help position your brand.
Remember, your brand name and the components that support it have an impact on both consumer tastes and your company's image. Your tone determines your brand's position, which is critical in developing your company's identity.
Here's What We Discovered From Our Survey
While our findings were not especially extraordinary, the response we received was informative.
Here's what we learned from the 301 persons that participated:
People aged 20 to 30 are more inclined to favor modern and innovative organizations over old and traditional ones.
Courtesy: Squadhelp
Consumers between the ages of 35 and 45 prefer emerging businesses over established ones. Nonetheless, this age group is adaptive, enjoying both options equally.
Courtesy: Squadhelp
The 45–54 age group preferred more trustworthy, established businesses.
Courtesy: Squadhelp
Classic and traditional businesses attracted customers between the ages of 55 and 65.
Courtesy: Squadhelp
According to our findings, males have no bias for either innovative brands or traditional ones.
Courtesy: Squadhelp
Women prefer well-known, traditional companies over new and innovative ones.
Courtesy: Squadhelp
148 of the 301 participants preferred doing business with new brands, while 153 chose trusted brands.

Courtesy: Squadhelp
According to the results of our research, you're free to position a brand under your business umbrella as a modern or classic firm as long as it aligns with the desires and expectations of your target audience.
How to Take Advantage of Our Research Findings
It requires both time and work to position a brand today successfully. The best approach to making it work is to acquire and apply critical naming information. With this, you could build a fantastic brand identity that your customers would enjoy.
In summary, our studies show that millennials choose firms that are young, current, daring, and original, whereas boomers and Gen Xers prefer well-established, respected enterprises.
Based on this, ensure you convey a dynamic, current, and innovative brand image for your firm in order to attract a younger audience. But if you want to connect with an older demographic, choose a strong, traditional brand image.
By using this method, you could save time and money rather than wasting time guessing which brand tone would be the best fit for your customer's expectations.
The Only Success mantra – Position A Brand Strongly!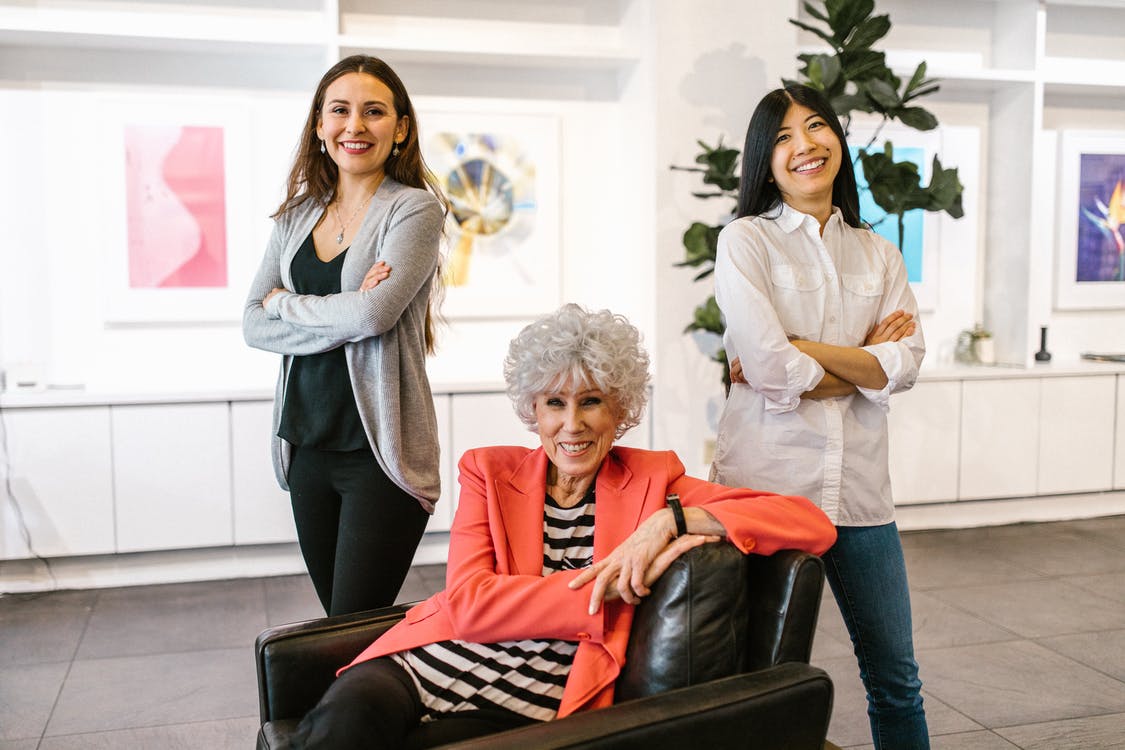 Focusing on your brand's position and using it to address what the market is missing has always been the go-to approach for many businesses trying to make a successful break into their sector.
This tale is as true now as it was when Nike, Apple, Tesla, Dollar Shave Club, Coca-Cola, Target, and Google came into the picture. And yes, their effective brand position contributed immensely to their exceptional success.
Nike, for example, positioned itself as a creative brand when it introduced the waffle sneakers and nurtured the image of peak performance by endorsing star athletes—thereby embodying the image of the 'goddess of victory,' which is also their brand's name.
Nike understood that its target market was young, ambitious players and sports enthusiasts who love and idolize their favorite sports team and star athletes. As a result, by making these great athletes the face of Nike, they effectively became the brand of triumph.
However, whereas Nike chose the method of living up to its brand name, Tesla had to breathe meaning into its name. This is how they achieved it.
Now, how to position a brand uniquely in 2023? Tesla used its distinctive position as a trailblazer in an entirely new sector to forge a distinct brand position for itself. For starters, creating high-priced automobiles with minimalistic designs allowed them to demonstrate their technology and gain free promotion from celebrities and dignitaries who drove their cars.
That is, Tesla has effectively positioned itself as a leading, eco-friendly, and beloved company that was endorsed by some of the most influential people in the world. However, this position was insufficient. It needed to appeal to its middle-class customers in order to cement its position as an industry leader.
Tesla needed to be more useful and practical to get this group of customers to spend top cash on it. And they set to work, creating a quicker charging, longer-lasting battery, and a self-driven function.
The company also leveraged Elon Musk's strong and influential personality on social media to drive customer awareness of their brands. As a result, the firm has become the most successful electric vehicle manufacturer and the most valuable automotive company in the world. This is how you position a brand strongly when the market is not optimally ready for this line of products.
Your brand will only see true success if it builds and maintains a solid position in your customer's minds.
Grant Polachek is the head of branding for Squadhelp.com, 3X Inc 5000 startup and disruptive naming agency. Squadhelp has reviewed more than 1 million names and curated a collection of the best available names on the web today. We are also the world's leading crowdsource naming platform, supporting clients such as Nestle, Dell, Nuskin, and AutoNation.